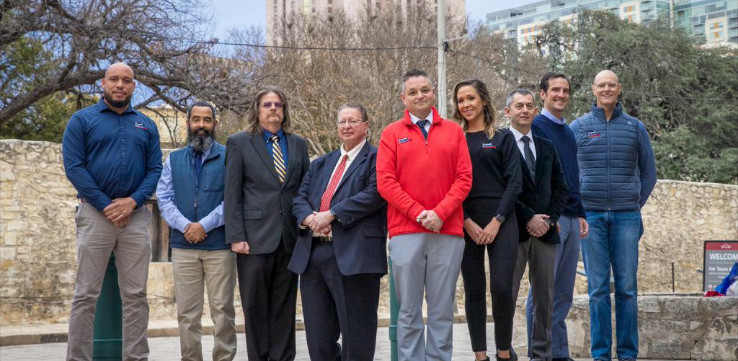 2022 Business of the Year honoree: Alamo Fireworks
January 2023
Harvey and Mary Girdley founded Alamo Fireworks when they moved to San Antonio in 1946. They incorporated the company in 1962. Today, the company is owned by the third generation of the family. Their grandsons, Michael and Lucas, serve on the company's board of directors.
The day-to-day operations fall on CEO David Compton. He joined the company in 2018. He is the first and only non-family member to run Alamo Fireworks.
Under his leadership, the retail and wholesale fireworks company came in at #14 in the Business Journal's 2022 rankings of the fastest-growing businesses in San Antonio. Alamo Fireworks reported 51% revenue growth from the sale of products and services between 2019 and 2021.
The company said it has nearly doubled its store footprint since 2018. It now has about 250 stands and stores. The business model includes loaning families or nonprofits the inventory, permits, the Alamo Fireworks brand and a site to sell the pyrotechnics. Michael Girdley calls it a "turnkey deal" that allows clients to walk away with the commission of what they sell.
The company stated it spends most of the year developing, refining and testing its systems "to ensure we can maximize the revenue opportunity the 22 days a year we are allowed to sell in order to sustain the company year-round."
Compton was honored in 2022 by the Business Journal as one of the top C-Suite executives in the city. "We know that A-level players will demand a workplace that offers flexibility," he said last summer.
Compton said Alamo Fireworks has made training a priority and to promote work/life balance, employees work four-day weeks for six months of the year.
Source: San Antonio Business Journal